SAINT LIAM
Managed by Mark Reid for owner William K. Warren, Jr. Saint Liam was voted 2005 Horse of the Year and champion older male following a victory in the Breeders' Cup Classic – Powered by Dodge (gr. I). His other three wins that year also came in grade I stakes: the Donn and Stephen Foster Handicaps and the Woodward Stakes.
Saint Liam was retired to Lane's End after the Breeders' Cup with a record of nine wins and six seconds from 20 starts and earnings of $4,456,995.
---
MIDAS EYES
Purchased by Mark Reid for Mr. Edmund Gann after his second career start as a two year old, Midas Eyes went on to win the G1 Forego. He was also first in the Derby Trial G3, Swale G3, with placings in the G1 Cigar Mile, G1 Malibu and G1 De Francis Memorial Dash. He placed in 10 of 14 starts and earned in excess of $600,000.00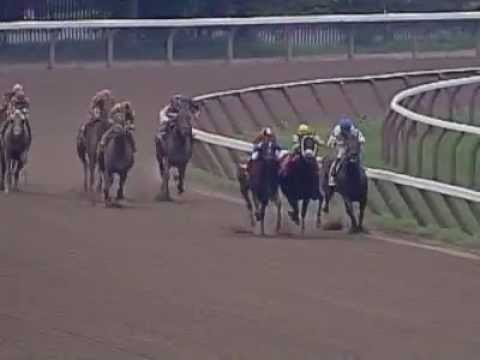 ---
GREAT HUNTER
Sold by Walnut Green at the 2005 Keeneland September Yearling Sale for $30K.
GI Winner of $970K (Lane's End Breeders' Futurity)
1st, 2nd, or 3rd in 8 of 15 Career Starts (15 Starts – 3 Wins – 4 Seconds – 1 Third)
Multiple Graded Stakes Placed
---
SMART AND FANCY
Purchased by Walnut Green Owner Mark Reid in 2004 at the Fasig-Tipton Midlantic Eastern Fall Yearling Sale.
Graded Stakes Placed Earner of $826,433
1st, 2nd, or 3rd in 15 of 17 Career Starts (17 Starts – 10 Wins – 2 Seconds – 3 Thirds)
8X Stakes Winner
MEDAGLIA D'ORO
Purchased by Mark Reid after his second start, Medaglia D'oro went on to become one of America's top three year olds in 2002 and top four year olds in 2003. Running first or second in 15 of 17 lifetime starts, with earnings of $5,754,720.00, Medaglia D'oro captured victories in the G1 Travers, G1 Whitney, and G1 Donn Handicap. Representing Mr. Edmund Gann, Mark then sold Medaglia D'oro as a stallion to Stonewall Farm Stallions in 2004, and today he is one of the top studs in the world, demanding a current fee of $100,000.00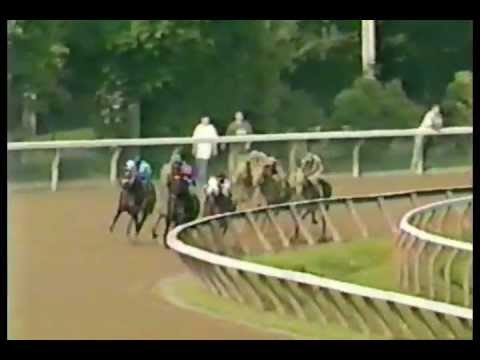 ---
SPOKEN FUR
Purchased on behalf of Mr. John Amerman, this filly went on to take two-thirds of the of the New York Triple Tiara, winning the G1 Mother Goose and G1 Coaching Club American Oaks, before finishing third in the G1 Alabama. She retired with career earnings of $675,880.00.
---
PERSONAL LEGEND
Purchased by Mark Reid for Mr. Edmund Gann, Personal Legend became a Graded Stakes Winner of $744,000 and was later sold by Walnut Green for $950,000 as a broodmare.
---

QUANTUM MISS
Bred, born and raised at Walnut Green, Quantum Miss is the winner of the G3 Cicada Stakes with earnings of $251,950.00. Other victories include the Blue Mountain Stakes, where she set a track record at Penn National, the Trevose Stakes and the Wonders Delight Stakes.
---
ANN'S SMART DANCER
Multiple Stakes winner with earnings of $407,594.00. Stakes victories include the Caught In The Rain, Power By Far, and the Dr. Theresa Garofalo Memorial.
SINCE 2002, MARK REID / WALNUT GREEN CONNECTIONS HAVE WON or PLACED IN THE FOLLOWING STAKES…
GRADE I
The Breeders' Cup Classic Gr. I
The Dubai World Cup Gr. I
The Donn Handicap Gr. I
The Pacific Classic Gr. I
The Whitney Handicap Gr. I
The Del Mar Oaks Gr. I
The Travers Stakes Gr. I
The Belmont Stakes Gr. I
The Wood Memorial Gr. I
The Malibu Stakes Gr. I
The Cigar Mile Gr. I
The Gazelle Handicap Gr. I
The Alabama Stakes Gr. I
The CC American Oaks Gr. I
The Mother Goose Stakes Gr. I
The Spinster Stakes Gr. I
The Ruffian Handicap Gr. I
The Maria Handicap Gr. I
The Test Stakes Gr. I
The Acorn Stakes Gr. I
The Santa Anita Oaks Gr. I
Las Virgenes Stakes Gr. I
The La Brea Stakes Gr. I
The Woodward Stakes Gr. I
The Stephen Foster Handicap Gr. I
Santa Anita Handicap Gr. I
Apple Blossom Handicap Gr. I
Kentucky Oaks Gr. I
Kentucky Derby Presented by Yum! Brands Gr. I
GRADE II
The Strub Stakes Gr. II
The Distaff Breeders' Cup Handicap Gr. II
The Top Flight Stakes Gr. II
The First Flight Stakes Gr. II
The Jim Dandy Stakes Gr. II
The San Felipe Stakes Gr. II
The Riva Ridge Stakes Gr. II
The Demoiselle Stakes Gr. II
The A Gleam Stakes Gr. II
The Fleur De Lis Handicap Gr. II
The Shuvee Handicap Gr. II
The Louisville Breeders' Cup Handicap Gr. II
The Dahlia Handicap Gr. II
El Encino Stakes Gr. II
The Santa Catalina Stakes Gr. II
The Commonwealth Breeders' Cup Gr. II
The Oaklawn Handicap Gr. II
The Clark Handicap Gr. II
The New Orleans Handicap Gr. II
La Troienne Stakes Gr. II
Cotillion Stakes Gr. II
Hollywood Oaks Gr. II
Santa Ynez Stakes Gr. II
West Virginia Derby Gr. II
Delaware Oaks Gr. II
GRADE III
The Valley Stream Stakes Gr. III
The Derby Trial Gr. III
The Swale Stakes Gr. III
The Safely Kept Stakes Gr. III
The Shirley Jones Stakes Gr. III
The Pebbles Handicap Gr. III
The Regret Stakes Gr. III
The Anne Arundel Stakes Gr. III
The Martha Washington Breeders' Cup Gr. III
The Underwood Stakes Gr. III
Cicada Stakes Gr. III
Southwest Stakes Gr. III
STAKES
The Open Mind Stakes
The Salem County Stakes
The La Habra Stakes
The Starine Stakes
The Gala Lil Stakes
The Maryland Turf Writers Handicap
The Miss Woodford Stakes
The Trenton Stakes
The Smart Halo Stakes
The Nellie Morse Stakes
The Hilltop Stakes
The Jameela Stakes
The Ruthless Stakes
The Best Turn Stakes
The Maryland Million Oaks
The Ambassador of Luck Stakes
The Pistol Packer Stakes
The Gasperilla Stakes
The TTA Sales Futurity
The Very One Stakes
Iowa Derby
Wonders Delight Stakes
Trevose Stakes
Blue Mountain Stakes
Sunland Park Oaks
Miss Preakness
Power By Far Handicap
Russian Rhythm Stakes
Go For Wand Stakes